For more than four decades, I have made a living as a writer, editor and photographer. Prior training for this career included working as a dogcatcher, sweeping up severed chicken feet at a processing plant, showing Black exploitation films as a movie projectionist, operating a bottle washer at a soda factory, delivering pizzas and slinging steaks. I am adaptable.
I made a decent living in the newspaper business for a long time, but that chapter is now closed — or at least I think so. You never know. Now I am offering my services as a writer and photographer, editor and de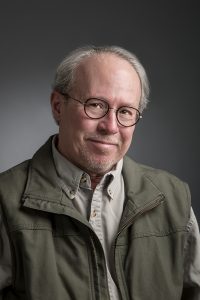 signer. Besides the work you see on this site, I have written several pieces for World Wildlife magazine in the past few years on climate change and sustainable forestry and currently freelance for Texas Highways magazine. Past work includes a piece on the space shuttle Columbia's tragic disaster for Texas Monthly and a piece on coal-fired plants for Texas Observer.  And I wrote for Airstream Life for a time. Really.
I have published four books, all for sale on this site under the "books" button. My fifth book, a collaboration with photographer O. Rufus Lovett, will be published in April 2021 (delayed due to the pandemic: @longviewtx150 is a profile of 150 of Longview's citizens from all walks of life in celebration of the city's sesquicentennial. There will also be an exhibit at the Longview Museum of Fine Arts. I am available for copy-editing, freelance writing, ghost writing of that memoir you always wanted to publish, and photography. Except I don't do weddings. Life is too short.
Email me at garyborders@gmail.com for more information. I will continue to indulge in a weekly column posted here every Friday, a bad habit I picked up more than 38 years ago. I haven't missed a week since. Wish I could say the same about my church attendance.
You can also catch me on Red River Radio, the NPR network for Western Louisiana, East Texas and southern Arkansas at 7:45 a.m. every Friday, (89.9 FM in the Longview area, and 88.9 in Lufkin-Nacogdoches) or 24/7 at redriverradio.org. And I'm on Twitter, though not as often as I should be: @garyborders.
See y'all in the funny papers, and please visit often.
Leave a reply
Fields marked with * are required